so apparently there is an unwritten rule in norway that everyone goes to the cinema on sunday evenings. I went along thinking it would be pretty quiet and i could just chill and watch a nice film eat some popcorn and then come home, no stress! ha boy was i wrong!
I got to the cinema around 18:30 and it was packed to the rafters, thankfully i had bought my ticket online so all i had to do was get it from the little machine and then i popped back out over to 7 eleven because there was no way i was going to try and navioigate though the cinema shop it was crazy crowded.
The film i saw was 'Tamara Drewe'
A british comedy based on a graphic novel by posy simmonds, it was a lot funnier than i expected, although i wasnæt a fan of Gemma Arterton in this , i found her character a little annoying and not as well developed as some of the others (which is a bit stupid seeing as the film was meant to be centered around her) I did, however really enjoy Tamsin Griegs portrayal of the downtrodden wife. I think by far my favourite character/actress in the whole film was Charlotte Christie who played Casey, the best friend of Jody, the trouble making, ben (from swipe) obbsessed teen.
The film wasn't just funny it was also a wonderful excuse to spend two hours watching hotties Dominic Cooper
and Luke Evens (who spends a large portion of the film topless! yes please!!)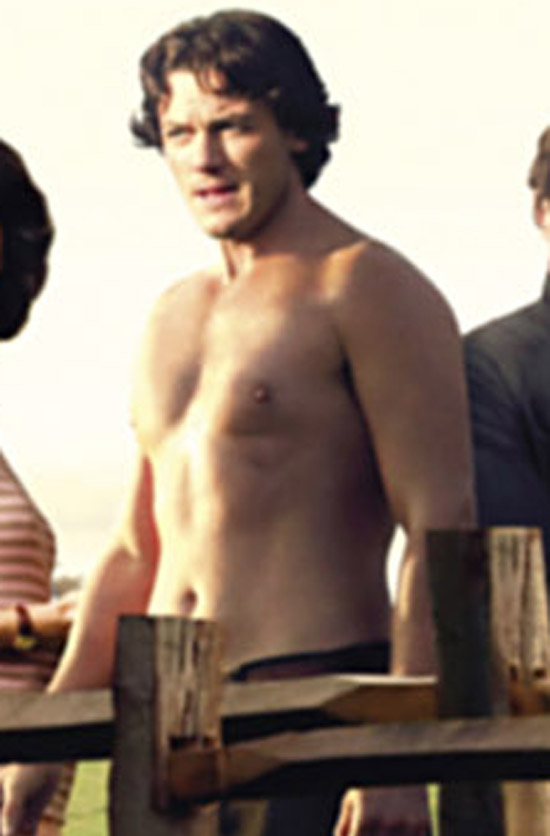 The only truly annoying thing about the cinema was the fact two groups of people decided that they must sit either side of me despite the fact the rest of the cinema was pretty empty! so i spent the whole film feeling a little claustrophobic.
when i got home from seeing the film i was really stupid and managed to slice my finger open while trying to open a bag with a knife (dumb!) so i thought i would share a picture of it with you ;) you can thank me later :D x